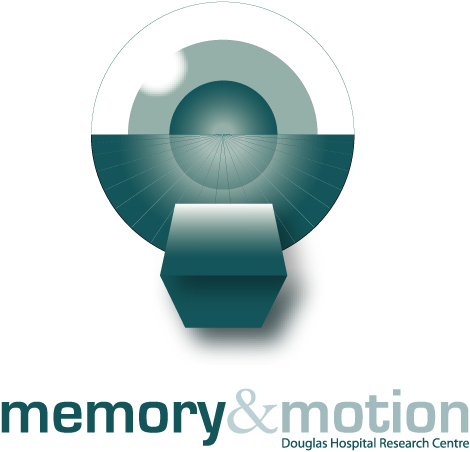 VERONIQUE BOHBOT, Ph.D.
Full Professor, Department of Psychiatry
Associate Member, Department of Neurology and Neurosurgery
Faculty of Medicine, McGill University
Laboratory of Human Spatial Memory, Navigation and Functional Plasticity
Douglas Hospital Research Centre, FBC Building
6875 boul. LaSalle, Verdun, Quebec, Canada, H4H 1R3
---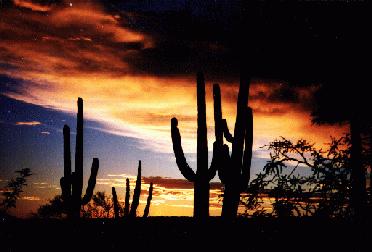 Tucson, Arizona - where I obtained my Ph.D. with Dr. Lynn Nadel
---
Research
Our brains go through changes that are continuously renewing themselves as we experience the world. Research in my laboratory focuses on the multiple brain areas involved in processing episodic memories (spatio-temporal information) during navigation. We are interested in changes in the brain that occur as a result of practice or a learning experience. Multi-model aspects of memory, including visual, auditory, olfactory and proprioceptive aspects are being studied. Approaches include functional neuroimaging, neuroanatomy, neuropsychology, genetic and hormonal analyses with various populations that range from early development to senescence (patients with Epilepsy, Leukemia, Attention deficit hyperactivity disorder, Alzheimer's or Parkinson's disease). Applications are aimed at using multiple memory systems geared at rehabilitation techniques in patients with brain damage.
---
Projects and Techniques Available in my Laboratory
Genetic, Hormonal and Environmental Contributions to Human Behavior
Spatial Representations in Multiple Memory Systems with fMRI and VBM
Functional Neuroplasticity
Multi-modal Episodic Memories
3D Virtual Navigation
Eye Tracking
Auditory Spatial Memory
Neuroanatomy of Memory
Neuropsychology of Memory
Intra-cranial hippocampal EEG and Theta during Real Navigation
---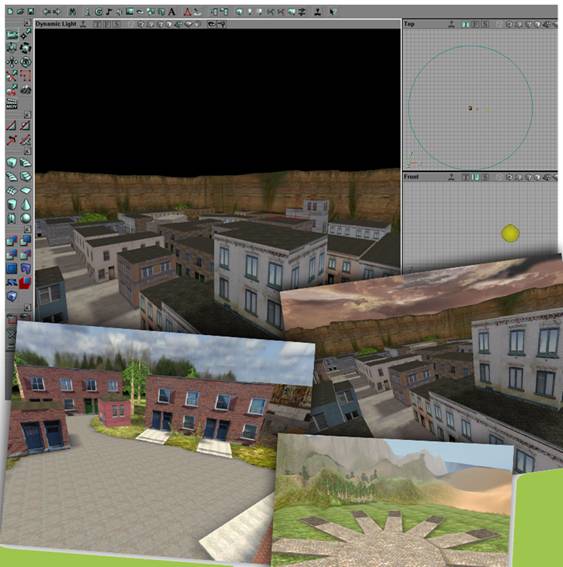 Example of a virtual environments created by Txomin viewed from the Unreal Editor
---
Examples of Virtual Environments created in my laboratory
---
Support
Evelyn F. McKnight Foundation
Canada Foundation for Innovation Award
Canadian Institutes for Health Research
Natural Sciences and Engineering Research Council
Fonds de la Recherche en Sante du Quebec
Douglas Hospital Research Centre
LEUCAN
James S. McDonnell Foundation
---
Students, Fellows and Staff
Shanny Foo, PhD Student
Zac Yeap, MSc Student
Kevin Cloutier-Guimond, MSc Student
Gabriel Arantes Tiraboschi, PhD Student
Allie Fong, Undergraduate Honours Student
Lydia Trudel, MSc Student
Anjie Ni, Research Assistant
---
Alumni
Anne Almey
Daniel Ducharme
Devin Sodums
Zarah Chaudhary
Yiling Yang
Joseph Therriault
Celine Fouquet, Ph.D.
Kyoko Konishi
Louisa Dahmani
Nadia Andruchow
Kathleen McDonald
Jason Randhawa
Rosalind Sham
Vanessa Kurdi
Anna Trowbridge
Nicolas Andersen
Harrison Banner
Sam McKenzie
Brook Thorndycraft
Giuseppe Iaria
Katerina Stepankova
Ikue Nagakura
Petr Kalina
Julie-Christine Michaud
Amanda Stiglick
Sonia Mansour, Ph.D.
Nicole Etchamendy, Ph.D.
Txomin Larronde
Meghan Kilgore
Jean-Sebastien Provost
---
Knowledge Transfer Activities