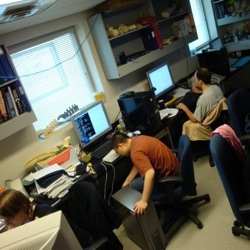 There are a number of Faculty members that are not core members of the BIC but are closely affiliated with the Centre and conduct their imaging research at the BIC.
The students at the BIC are pursuing degrees in a number of fields, including Biomedical Engineering, Computer Science, Medical Physics, Neurology, Neurosurgery, Medicine, Mathematics, Electrical Engineering, and Psychology.
The BIC employs a number of post doctoral fellows in a number of different disciplines.
The BIC has a number of alumni members who are now placed around the world.